October is Breast Cancer Awareness Month
---
Breast cancer is one of the most common kinds of cancer in women. About 1 in 8 women born today in the United States will get breast cancer at some point.
The good news is that most women can survive breast cancer if it's found and treated early. A mammogram – the screening test for breast cancer – can help find the cancer early, when it's easier to treat.
National Breast Cancer Awareness Month is a chance to raise awareness about the importance of finding breast cancer early. Make a difference! Spread the word about mammograms, and encourage communities, organizations, families, and individuals to get involved.
---
Dietary choices to help prevent breast cancer
No single food or diet can prevent or cause breast cancer, but a person's dietary choices can make a difference to their risk of developing breast cancer or their overall well-being while living with the condition.
Breast cancer is a complex disease with many contributing factors. Some of these factors, including age, family history, genetics & gender, are not within a person's control.
However, a person can control other factors, such as smoking, physical activity levels, body weight, and diet. Some researchers have suggested that dietary factors could be responsible for 30–40% of all cancers.
Breast cancer can start in different places, grow in different ways, and require different kinds of treatment. Just as particular types of cancer respond better to certain treatments, some cancers respond well to specific foods.
The following foods can play a role in a healthful diet in general, and they may also help prevent the development or progression of breast cancer:
a variety of fruits and vegetables, including salad

foods that are rich in fiber, such as whole grains, beans, and legumes

low fat milk and dairy products

soybean-based products

foods rich in vitamin D and other vitamins

foods, particularly spices, with anti-inflammatory properties

foods — mainly plant based — that contain antioxidants
Dietary patterns that prioritize these foods include:
A southern diet that is high in cooked greens, legumes, and sweet potatoes

A Mediterranean diet, which emphasizes fresh fruits and vegetables and healthful oils

Any "prudent" diet that contains plenty of fruit, vegetables, whole grains, and fish
---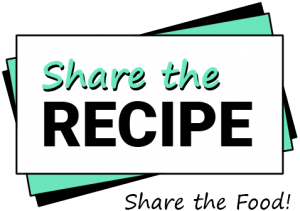 Spinach Lentil Soup
    Red Lentil Soup made is Vegan and Gluten-free.
With spinach, carrots and lots of warm spices, this soup is really hearty and healthy for cancer fighting.
1.5

 

cup

 

red lentils

 

(Ref Notes)

8

 

cups

v

egetable stock/water

1

 

tbsp v

egetable oil

1

 

small

o

nion

1

 

tbsp

g

arlic,

m

inced

1

 

large

 

tomato,

c

hopped

1

 

large

 

carrot,

c

hopped

1/2

 

tsp

 

turmeric

1/2

 

tsp

c

umin powder

 

(optional)

1

 

tbsp

m

ild curry powder

1

 

tsp

p

aprika

3

 

cups 

spinach,

t

ightly packed

salt and pepper to taste

half lemon wedge

fresh coriander leaves
Instructions
Heat oil in a heavy bottom pot. When medium hot, add chopped onion followed by garlic.  Saute 2-3 minutes. The onion will start to soften and there should be no more raw smell of garlic. 

Stir in chopped tomato and carrots. Saute for a minute and let the veggies soften.

Add all the spices turmeric, cumin, curry powder, paprika. Saute for a minute. This helps to develop the flavor.

Stir in washed lentil and stock/water to the pot. Season with salt. 

Once it comes to a rolling boil, reduce the flame and let it cook covered for another 20 minutes. 

When the lentil is almost cooked and carrot is tender, add spinach to the pot.

Mix well and let it simmer for 5 more minutes. 

Stir in fresh lemon juice. Adjust the seasoning and add more salt and pepper if required. 

Garnish with fresh coriander leaves when serving. 
Notes: To cook lentil faster, soak the lentils for 10-15 mins. Then drain and add to the pan.