CREW SPOTLIGHT
Employees of the Month
Ricky Dagenharts Civil Crew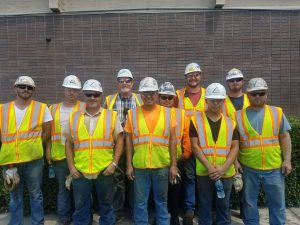 AND
James Jacobs Paint Crew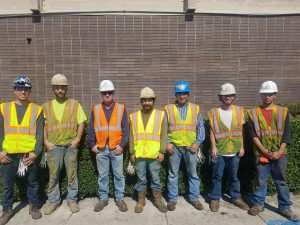 WAY TO GO Y'ALL!
Now lets take a look at our
YEARS OF SERVICE SPOTLIGHT
Ron Dagenhart 8/15/1996
Mike Swift 8/03/1998
Larry Oglesby 8/19/1998
Mark Price 8/18/2006
Charles Michael Hall 8/27/2012
Trindon Blackwell 8/22/2014
Dekarlus Burris 8/10/2015
Amber Risner 8/11/2015
Justin Gathright 8/10/2016
Jamie Gamble 8/18/2016
Kelly Moore 8/19/2016
Hector Zuniga 8/19/2016
Traves Armstrong 8/04/2017
Tonya Barber 8/08/2017
Jeff Turner 8/08/2017
Bryce Dollar 8/14/2017
Stephen James 8/14/2017
Mitchell Landreth 8/14/2017
Darlene Heyns 8/21/2017
Thanks for all your work!
JUST A REMINDER:
Open Enrollment is over and your benefits are now effective. Gallagher Marketplace offers EVERY employee, whether you signed up for benefits or not, two free programs.
Go to www.guidanceresources.com and use GALLAGHER for the WebID!
They offer so many services and lots of healthy information!
Check it out!!!
If you have any insurance needs or questions, call Shana Newberry at our Gillham office
(870) 386-2451 
The WINNER of the raffle for medical expenses for Jeff Turner was……
Lynndale Toon
Congratulations Lynndale!
CONGRATULATIONS to our COURAGE to CARE WINNERS!
Glen Anglin
Hannah Brown
Robert Buster
Brent Coffey
Chasity Conterez
Kenneth Deater
Travis Eastep
Jessie Harden
Shelley Johnson
Tonie Johnson
William Lohrman
Linso Lujan
Shimeron Manning
Jimmy O'Donnell
Winfred Patt
Shannon Payne
Nessa Russell
John Rymer
George Saenz
Kyler Taylor
Michael Taylor
Greg Winer