April 2023
---
---
---
---
---
---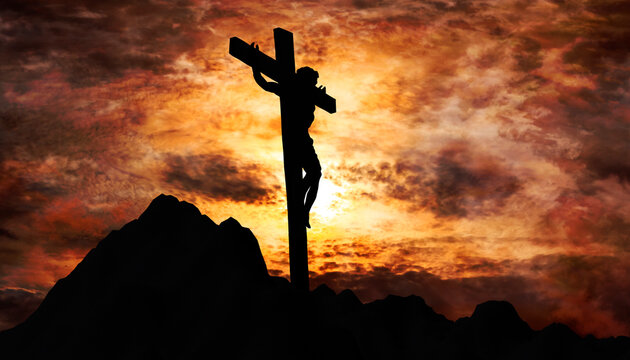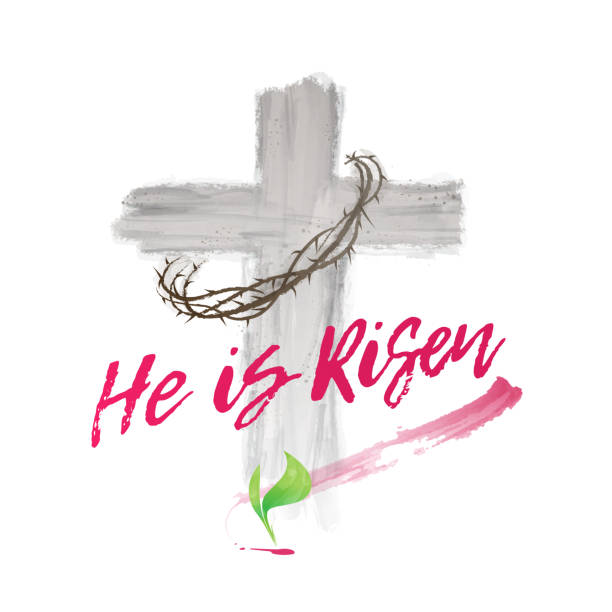 Hallelujah!
May the miracle of Easter bring you renewed hope, faith, love & joy!
---
---
---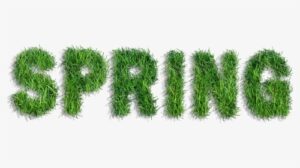 It's the most favorite time of year!!!
---

The Best Flowers To Plant In The Spring
Once you're sure freezing-cold nights are behind you, it's time to grab a spade and start beautifying your gardens. Here are some favorite flowers to plant in the spring.
1. Pansies 
When spring rolls around, you'll start seeing huge trays of multi-colored Pansies in your local garden centers, and these blooms are a great choice for novice gardeners, as they're quite forgiving in their care. Pansies are annual flowers—meaning they need to be replanted every year—that thrive in full sunlight, but they're tolerant of cold temperatures, as well. Plus, they come in a lovely range of colors, including yellow, orange, red, purple, white, and more.
2. Marigolds
These bright yellow and orange blooms are a cheery addition to any garden. Marigolds are an annual that's quite easy to grow from seed—they germinate quickly and bloom within a few months—and they'll keep flowering all season long.
3. Petunias
Petunias are another popular spring flower thanks to their long blooming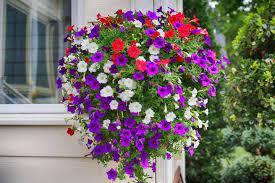 season, and while most people will treat them as annuals, those in warmer climates may be able to have them come back the following year. Petunias come in shades of pink, purple, red, white, and blue, and they're easiest to grow as transplants, frequently being used in hanging baskets or as garden borders.
4. Zinnias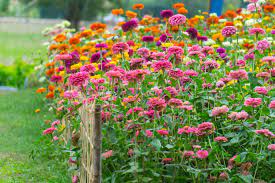 You can attract lots of butterflies to your garden by planting Zinnias, which feature bold, colorful blooms on a single stem—perfect if you're hoping to make floral arrangements for your table. Zinnias are annuals that come in a wide range of colors and feature rows upon rows of petals, and they grow best from seed, typically sprouting in less than a week.
5. Sunflowers
Who doesn't love a bold, brilliant Sunflower? When planted in the spring, Sunflowers will typically bloom in mid- to late-summer. Just be sure to give them ample room to grow and a location that gets several hours of direct sunlight per day.
6. Sweet Peas
Sweet Peas are trickier to grow than other spring flowers, but your efforts will be worth it, as these climbing annuals have a lovely appearance and even nicer fragrance. You'll want to plant seeds as soon as the soil is dry enough to work with, as Sweet Peas take longer to germinate, and once they start growing, be sure to give them a tall support to climb up.
7. Gladiolus
You can add some variety to your garden with Gladiolus flowers, which grow in tall spikes that make a lovely addition to summer bouquets. Gladiolus corms (which are similar to bulbs) can be planted in the spring, and you'll have blooms in around two months. Plus, these gorgeous flowers are perennials, so they'll come back year after year!
8. Hydrangeas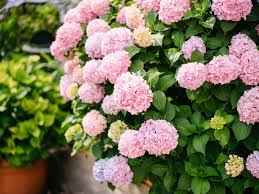 Hydrangeas are a popular low-maintenance flowering shrub with large round bloom clusters, commonly in shades of blue, purple, and white. You can transplant Hydrangeas into your garden in the spring, choosing a spot that receives partial sunlight, and the perennial shrub will come back in subsequent years when cared for properly.
9. Morning Glories
Fragrant pink, magenta, and white Morning Glory blooms are a favorite of butterflies and hummingbirds, and the drought-tolerant plant will thrive if you give it an arch or trellis to climb up. You can plant Morning Glory seeds in late spring once the ground has warmed up (keep the seeds away from pets, though, as they're toxic), and be sure to give them plenty of space—these climbing plants can grow up to 12 feet in one season!
10. Black-Eyed Susans
If you love the look of wildflowers, Black-Eyed Susans are a bright and cheery option that you can plant in the springtime—just be wary that they can take over, squashing out other flowers growing around them. You'll want to sow these flowers in late spring once the soil has reached 70 degrees or so, and they'll generally start blooming in June.
---
---
---
WHY IT'S IMPORTANT
Regular screenings can help catch cervical cancer, or pre-cancerous spots or lesions early.
---
WHO NEEDS IT
Women 21 to 65 need regular screenings.
---
GOOD TO KNOW
Women 30 to 65 may be able to wait five years if they have a Pap plus HPV test or an HPV test alone.
---
What is cervical cancer screening?
There are simple tests that can look for precancerous spots or lesions, cancer itself, or presence of the HPV virus, which is associated with cancer. The most common one is the Pap test (also called a Pap smear), which uses a sample of cells from the cervix. Pap tests can also find cancer or suspicious cells before they have a chance to turn into cancer. For some women, an added test for human papillomavirus (HPV) can be helpful in addition to the Pap test.
Why is it important?
The American Cancer Society (ACS) predicts that more than 13,000 women in the US will have cervical cancer in 2019, and more than 4,000 will die of the disease. Early detection is important because cervical cancer can often be treated with more success if it's caught at an early stage, and precancerous lesions can be treated before they have a chance to turn into cancer. The American Cancer Society credits the increased use of Pap tests with the large drop in deaths from cervical cancer.
Who needs it?
The latest guidelines recommend a first Pap test at age 21. Between ages 21 and 65, women at average risk of cervical cancer should have a Pap every three years. (That's right – if you are at average risk, you may no longer need an annual Pap.) Women over 65 who have had adequate screenings generally don't need regular testing unless they're at high risk of cervical cancer.
When a woman reaches 30, she can choose to wait five years between Pap tests if she also gets an HPV test with her Pap or an HPV test alone. (Some strains of human papillomavirus or HPV cause almost all cases of cervical cancer.) Also, because HPV infection is often short-lived in teens and young adults, HPV tests aren't generally recommended for women under 30.
As with any other test or treatment, you should discuss your individual situation with your doctor and decide how often to have a Pap test.
What to expect:
A Pap test takes just a few minutes and is usually done as part of your routine wellness or pelvic exam. You'll lie down on the exam table and put your feet in supports called stirrups. Your doctor will use an instrument called a speculum to gently open your vagina and look at your cervix. He or she will then collect a few cells with a piece of cotton, brush, or small wooden stick to gently scrape cells from the cervix and vagina.
Good to know:
If you ever have an unclear or abnormal Pap test, it means that some of your cells didn't look quite normal. Depending on your results, your doctor may decide to take a closer look with additional tests.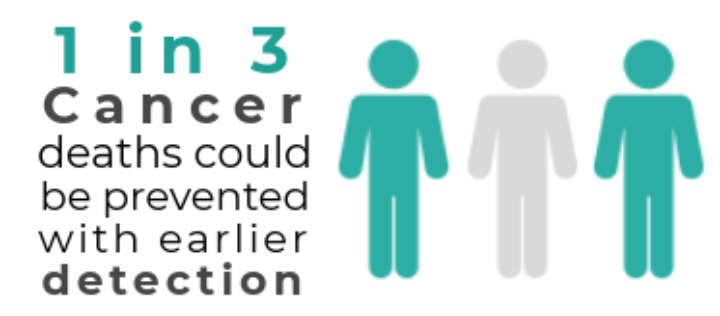 ---
---
---
Are you doing a great job at saving money on your prescriptions?
It looks like United Healthcare & Optum Rx don't have any opportunities to lower costs right now, but information is updated weekly, so check back often. Why no opportunities? Because you are doing such a great job at saving money on your prescriptions!!!
Here are some ways you can save on your prescriptions.
Switch to generic.
Save money by choosing generic drugs with the same active ingredient as brand-name drugs.
Transfer to OptumRx home delivery.
Use our convenient and free home delivery for your medications to save both time and money.
Try another covered drug.
Save money by trying another covered medication after talking to your doctor or pharmacist.
Change your pharmacy.
Switch to a new pharmacy in your plan's network to save more money on your medications.
Change quantities.
Consider switching to a larger supply of your medication to save you both time and money.
---
---
---
CAPRESE CHICKEN
Prep Time Cook Time Servings
10 minutes 10 minutes 3
Ingredients
•3 chicken breasts
•2 Roma tomatoes
•1 cup shredded mozzarella cheese or goat cheese
•½ cup balsamic syrup
•2 tablespoons basil
•salt and pepper


Instructions
1. Start by pounding your chicken breasts thin between two pieces of plastic wrap. Trim off any fat.
2. Heat a nonstick skillet over medium-high heat.
3. Salt and pepper chicken breasts on both sides and place in hot skillet. Cook for about 4-6 minutes per side depending on how thick they are. You want to get some good browning on each side.
4. When chicken is cooked through, drizzle with the balsamic syrup, and top with the mozzarella and tomato. Turn off heat, put lid on and let the cheese melt for a minute of two.
5. Serve with more balsamic syrup if desired. Top with basil.
---
Nutrition Facts
Calories: 443
Total Fat: 14g
Cholesterol: 174mg
Sodium: 498mg
Carbohydrate: 20g
Total Sugars: 9g
Protein: 56g