---
---
---
Happy Father's Day from all of us here at Tri-Lakes Services, Inc.
---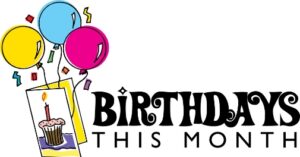 | | |
| --- | --- |
| Grayson Winer | Ryan Ballard |
| John Rymer | Rodney "Doc" Hanks |
| Hector Mendez | Brittany Dover |
| David Cody | Tiffany Sivard |
| Joseph Carrell | Brayden Smith |
| Trenton Fennell | Thomas Ranes |
Wishing all of our employees a very HAPPY HAPPY BIRTHDAY!
---
---
---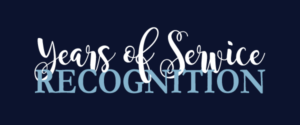 May todays success be the beginning of tomorrows achievements.
Thank You for the wonderful years of service.
| | |
| --- | --- |
| Employee | Date of Hire |
| Jonathan Helms | 6/1/1999 |
| Federico Ramirez | 6/12/2003 |
| Nick Barrett | 6/3/2013 |
| Shane Evans | 6/5/2013 |
| Richar Atencio | 6/14/2014 |
| Joel France | 6/30/2014 |
| Tony Harris | 6/27/2016 |
| Shawn Oglesby | 6/27/2016 |
| Francisco Fuentes Ramirez | 6/5/2017 |
| William Lechliter | 6/1/2021 |
| Colton Tucker | 6/1/2021 |
| Jack Bickley | 6/4/2021 |
| Greta Spears | 6/7/2021 |
| James Smith | 6/22/2021 |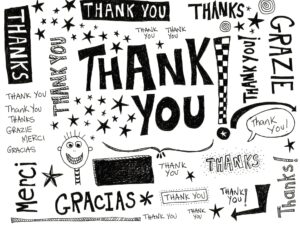 ---
---
---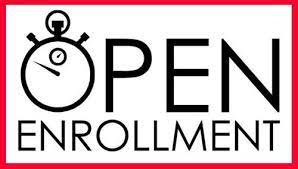 Have you thought about what benefits you are going to elect for the 2022/2023 year?
Coverage is available to our full time employees. All employees that are enrolled in elected benefits can choose to cover their spouse and/or children as well.
Here is what Tri-Lakes Services, Inc. offers:
Accident Insurance

Critical Illness Insurance

Dental Insurance

Health Savings Account

Hospital Indemnity Insurance

Life Insurance

Long Term Disability Insurance

Medical Insurance

Short Term Disability Insurance

Vision Insurance
---
---
---
Courage to Care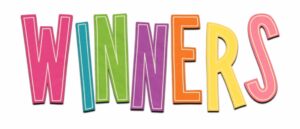 Walon Cody, Kenneth Deater, Clinton Farrow, Alex Hopkins,
Jonathan Hurd, Emily Johnson, Michael O'Rear & Winfred Patt
We would like to extend a huge congratulations to everyone who participated and to all who won!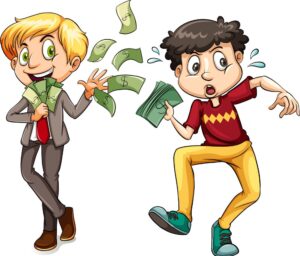 ---
---
---
Remember When Working in the Summer Heat…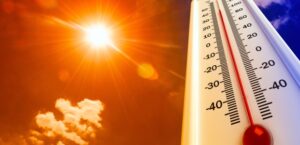 As summer approaches and the days get longer, the dangers of working outside during hot weather also increases. Knowing how to work safely in hot weather can help prevent heat stress injuries and heat stroke. According to the National Institute for Occupational Safety and Health (NIOSH), heat stroke is the most serious heat-related disorder and occurs when the body can no longer control its temperature. The body temperature can rise to 106 degrees Fahrenheit or higher within 10 to 15 minutes and heat stroke can cause death or permanent disability if emergency treatment is not provided.  Other heat-related disorders include heat exhaustion, heat cramps and heat rash.
Heat Illness: Symptoms and Prevention
Heat-Related Disorders
Heat stroke occurs when the body no longer sweats and body temperature reaches dangerous levels. Symptoms of heat stroke include:
Dry, hot reddish skin and lack of sweating

High body temperature

Strong, rapid pulse

Chills

Confusion

Slurred speech
Heat exhaustion is the body's response to the loss of water and salt, typically through sweating. Symptoms of heat exhaustion include:
Excessive sweating

Weakness or fatigue

Dizziness and/or confusion

Clammy skin

Muscle cramps

Flushed complexion
Heat cramps are painful cramps in the body's muscles due to low salt levels and are typically caused by excessive sweating.  Symptoms of heat cramps include:
Muscle pain usually in the abdomen, arm or legs.

Muscle spasms usually in the abdomen, arm or legs.
Heat Rash is an irritation of the skin caused by excessive sweating.  Symptoms of heat rash include:
Red cluster of pimples or small blisters

Usually on neck and upper chest, groin area, under the breasts, and in elbow creases.
Ten Hot Weather Safety Tips:
Stay hydrated.

Drink plenty of fluids; drink about 16 ounces before starting and 5 to 7 ounces every 15 or 20 minutes.

Avoid dehydrating liquids.

 Alcohol, coffee, tea and caffeinated soft drinks can hurt more than help.

Wear protective clothing.

 Lightweight, light-colored and loose-fitting clothing helps protect against heat. Change clothing if it gets completely saturated.

Pace yourself.

Slow down and work at an even pace. Know your own limits and ability to work safely in heat.

Schedule frequent breaks.

 Take time for rest periods and water breaks in a shaded or air conditioned area.

Use a damp rag.

 Wipe your face or put it around your neck.

Avoid getting sunburn.

 Use sunscreen and wear a hat if working outside.

Be alert to signs of heat-related illness.

 Know what to look for and check on other workers that might be at high risk.

Avoid direct sun.

Find shade or block out the sun if possible.

Eat smaller meals.

 Eat fruits high in fiber and natural juice. Avoid high protein foods.
---
---
---
Answers to the word puzzle:
| | | | |
| --- | --- | --- | --- |
| 1. Water | 4. Dehydration | 7. Electrolytes | 10. Urine |
| 2. Medications | 5. Sports Drinks | 8. Caffeine | 11. Cramps |
| 3. Clothing | 6. Breaks | 9. Sunscreen | 12. Heat Stroke |