Merry Christmas, from our family to yours!
---
---
---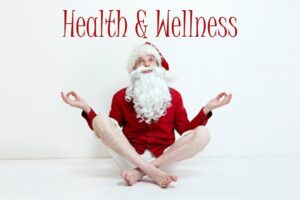 ---
---
---
Do you work from home?
How important is your wellbeing at home?
Creating a Healthy Workspace at Home

Whether you work remotely full-time or from time to time, having a clearly designated workspace

at home might just improve your wellbeing. Without clear boundaries, it is much easier to become
distracted or confused about where to focus your energy.
Here are some things to consider when setting up a healthy home office:

---
---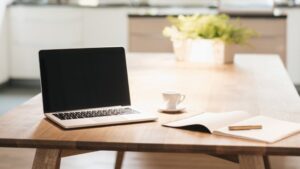 Desk: Make sure your desk is at a comfortable height to prevent muscle tension and strain. Some desks have crank handles that allow you to convert it to a stand-up desk.

Lighting: Natural light has been shown to improve mood, creativity, and quality of sleep. If possible, position your desk near a window or within a room with a lot of natural light.

Seating: Select a chair that is comfortable and ergonomically correct. Make sure it supports your back properly and allows you to rest your feet flat on the floor.

Noise: Consider where you do your best work. Do you need complete silence, or can you work regardless of external noise levels? If quiet spaces are limited in your home, consider noise cancelling headphones.

Micro-Breaks: Designate a space where you can eat lunch and take small breaks. This will give you a chance to stretch and recharge after bouts of intense focus. If you have the space, consider opting for a home treadmill workstation, where you can walk and work simultaneously.
No matter how often you work from home, carving out a designated workspace will minimize your distractions and set you up to be more productive without neglecting your wellbeing in the process.
Time-Management Tips

Be honest: How well do you manage your time? If you find that you procrastinate frequently or miss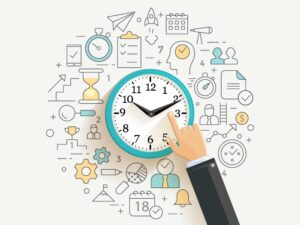 deadlines on a regular basis, it might be time to reassess your time-management habits.
Try incorporating these easy time-management tips into your day:
Time your tasks
Estimate how long each task on your to-do list will take and plan accordingly. For recurring tasks, use the stopwatch setting on your phone to determine how much time the task actually takes. This will allow you to be more accurate with your estimates in the future.

Set a timer
If you tend to lose track of time while working on projects, use a timer that alerts you to take a break periodically. Timers can also help you stick to your schedule, especially when you are juggling multiple projects.

Protect your energy
Be sure to schedule your self-care activities in advance. Take micro-breaks throughout the day and pre-schedule time for meals to avoid burn-out.

Set (and enforce) boundaries
Interruptions can drastically reduce your productivity. Make yourself unavailable by blocking off times on your calendar or posting "do not disturb" notes near your workspace.

Slow your scroll
Set limits on the amount of time you spend scrolling through social media or news feeds. Schedule the time you plan to allocate to these tasks by adding them to your calendar. If you are tempted to check more often, remove the apps from your phone or turn off notifications.
Experiment with these time-management tips and see how it impacts your productivity.
---
---
---
Kindness is Contagious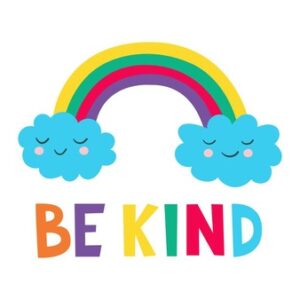 Kindness is a character strength that is easier to recognize in action than it is to define. Think about the people in your life that you enjoy being around the most. Chances are, they display gestures of kindness frequently, and they light up a room every time they enter.

Words that are most often associated with kindness include generosity, helpfulness, goodwill, grace, understanding, and altruism. These virtues are the building blocks of healthy relationships, both of personal and professional nature.

Kindness is contagious. One small act of kindness can prompt the recipient to not only return the gesture, but to carry it forward as well. In this way, kindness has a compounding effect.

Random acts of kindness are spontaneous gestures of goodwill that come without the expectation of receiving something in return. They are small gifts given to others for no other reason than to bring joy to someone else's life.

Here are some examples of how you can brighten someone's day with a random act of kindness:

1. Sponsor a child's school project.
2. Pick up litter during a walk.
3. Tell someone you appreciate them (and be specific about why).
4. Pick up the tab for a toll or cup of coffee for the person in line behind you.
5. Leave a big tip.
6. Send a hand-written 'thank you' note.
7. Open a door for someone.
8. Make a donation.
9. Teach someone how to do something.
10. Send someone a care package.
In our world today, we need more and more kindness, not only from others, but for us to give kindness too. What are some other random acts of kindness that you would add to this list?
---
---
---
I am going different this month… Instead of a recipe, how about a menu? Or two. Or three.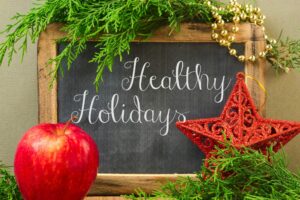 ---
---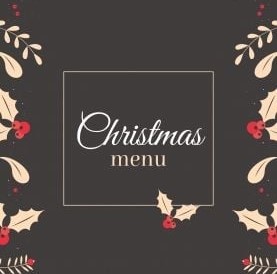 Low effort, forgiving recipes, and they all still look so impressive! It can mostly be prepped ahead with minimal work required prior to serving!
---
---
Menu 1: The Perfect Christmas Menu
To Start
Gougers' (French cheese puffs)

Fresh Prawns/Shrimp with Seafood Sauces for dipping

Holiday Crostini (8 different ways!)

Kir Royale (French champagne cocktail)
Mains
Whole Roast Turkey with Gravy and Cranberry Sauce

Maple Glazed Ham

Standing Rib Roast (Prime Rib)
Sides
Pork Sausage Apple Stuffing

Duck Fat Potatoes 

Baked Mac and Cheese 

Glazed Carrots

Apple Salad with Cranberries and Candied Walnuts

Roasted Sweet Potato Salad with Honey Lemon Dressing

Leafy greens with Balsamic Dressing

Cornbread 
Dessert
Chocolate Mirror Glaze Cake and Pavlova Christmas Tree

Christmas Cake and Pavlova

Strawberry Cheesecake and Salted Caramel Tart

Pavlova and Brownies

Christmas Trifle and Chocolate Fudge Cake

Never Ending Meringue Tart and Profiteroles
---
---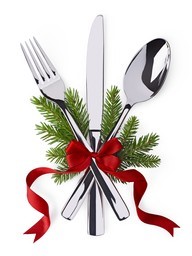 ---
---
Menu 2: Cozy White Christmas Dinner
Juicy Roast Turkey. Dry brining is the secret to the juiciest roast turkey you've ever had. Complete with a gorgeous turkey gravy or maybe consider a Slow Roasted Pork with perfect crackling! Otherwise, make a splash with this Rosemary Crumbed Lamb Rack.

Brown Sugar Glazed Ham or Maple Glazed Ham. Make this before the turkey – it will be fine at room temp or make either a Slow Cooker Garlic Herb Turkey Breast or a classic Juicy Slow Cooker Turkey Breast with Gravy to keep the oven free for the ham.

Dressing. It is NOT stuffing if you are from the south. It's Dressing!

Sides: Potatoes au Gratin (also see other Potato Recipes), Baked Mac and Cheese, a savory Brown Butter Sweet Potato Casserole or a creamy Broccoli au Gratin.

Warm Vegetable Sides: Roasted Pumpkin with Yogurt Sauce and Pine Nuts; Brown Sugar Glazed Roasted Carrots; Roasted Mushrooms; Baked Zucchini; Lentil and Roasted Eggplant; or Magic Broccoli.

Dessert: Pudding is a great option. Bread and Butter Pudding. Sticky Date Pudding or Creamy Cinnamon Rice Pudding. Or maybe even a Apple Crumble?
---
---
Menu 3: Super Easy Christmas Dinner
3 Minute Festive "Baked" Brie to start. So pretty, and totally effortless.

Juicy Slow Cooker Turkey Breast with Gravy or Garlic Herb Butter Turkey Breast.

Brown Sugar Glazed Ham or Maple Glazed Ham. HAM IS EASY, it looks amazing, it can be entirely prepped or even baked ahead.

For a fish option, Christmas Baked Salmon is as simple to make as it gets!

Easy creamy cheesy Potato Bake: just dice potatoes baked with cream and cheese. A simpler version of Potatoes au Gratin or Lemon Potato Salad.

Wild Rice Salad: easy to make, looks festive, tastes amazing. Prep all ingredients ahead then toss to serve.

Simple salad: One or two quick and easy salads to add freshness into the menu like a Bitter Leaf and Orange Salad. Leafy greens, a garden salad or halved cherry tomatoes (+ torn up basil) with Balsamic Dressing, French Dressing or Italian Dressing.

Bread with butter or olive oil for dipping. 

Dessert: Easy Chocolate Fudge Cake. Low effort, low risk, big impact, crowd pleaser!