WELCOME 2020!!!
---
NATIONAL ARKANSAS DAY
On January 11, National Arkansas Day recognizes the Natural State and the 25th state to join the union.
Populated by Osage, Caddo, Quapaw tribes when French and Spanish explorers arrived in the area, Arkansas teems with streams, lakes, and rivers.  Its eastern border is the Mississippi River. Little Rock may be its capital, but Arkansas is also known for big rocks and lots of rocks and minerals. It's the Quartz Crystal Capital of the World, has the only diamond mine in the U.S., and the Magnet Cove region contains 102 varieties of minerals.
Arkansas earns the name "Natural State" with over half the state is forested and more than 1 million acres in Ozark National Forest.  But that's not all that contributes to the apt nickname.
Hot Springs National Park became America's first national preserve in what later became the National Park System. When Arkansas was still a territory, officials recognized the unique qualities of the hot springs and requested the area be set aside and protected. President Andrew Jackson signed legislation on April 20, 1832, designating four sections of land which included the hot springs and adjacent mountains "…reserved for the future disposal of the United States (which) shall not be entered, located, or appropriated, for any other purpose whatsoever."
What's in a Name
When Arkansas first became a state in 1836, how to pronounce the name of the 25th state was up for debate. Was it Arkan-saw or Ar-kansas? The issue was settled in 1881 when the State General Assembly passed Concurrent Resolution No.4. It stated the state's name would be pronounced Arkan-saw and spelled Arkansas.
Many who have called Arkansas home have left marks on our hearts and minds. From the legendary Johnny Cash and talented composers, Scott Joplin, and Roberta Martin, to authors Ernest Hemingway and Maya Angelou and many more found a home at some time in Arkansas.
---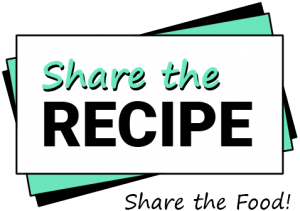 ---
Cajun Shrimp Foil Packets
Ingredients:
18

 

pieces

 

corn on the cob

 

(6 full cobs cut in half or in thirds)

4

 

red potatoes

 

washed and cubed

25

 

uncooked shrimp

 

peeled or not, it's up to you

1

 

pound

 

smoked sausage

 

cut into chunks

1/2

 

cup

 

melted butter

 

or olive oil, to taste

1/2

 

cup

 

chicken broth

 

you may not need that much

1

 

Tbsp

 

Cajun/Creole seasoning

 

we like to use Tony Chachere's brand, to taste

  salt and pepper

 

to taste
More ingredients to try in a foil packet (optional, and to your taste)
Italian sausage

chicken

 

(cut in bite size pieces)

bell peppers

mushrooms

red onions

celery

carrots
Instructions:
Heat grill to 400-degrees.  You can do this in your oven at the same temperature.

Evenly distribute corn, potatoes, shrimp, and sausage between 4 heavy-duty foil sheets (approximately 12×18 inches each).

Drizzle melted butter and about 2 tablespoons chicken broth over each foil packet.

Season evenly and generously, to taste, with Cajun seasoning, salt, and pepper.

Tightly seal foil packets by folding up the sides over the contents and tightly folding up the ends over the seam.

Grill 30-40 minutes or until potatoes are tender, flipping once half-way through

Be careful opening the packets to check for doneness, the steam inside is VERY hot!