---
---
---
---
---
---
What Is Your New Year's Resolution?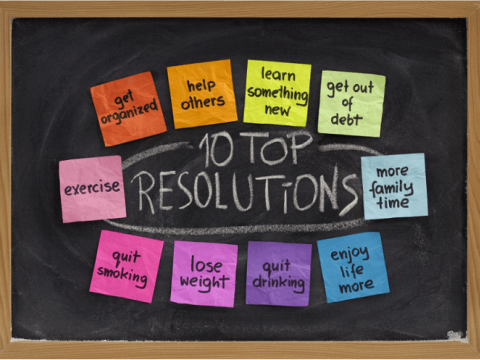 Making SMART New Year's Resolutions
If you've ever struggled to keep healthy New Year's resolutions, it's time to start thinking SMART. 
S-pecific
M-easurable
A-ttainable
R-ealistic
T-imebound
You can increase your chances of reaching your health goals in the new year by setting SMART goals.
How to set SMART goals:
With the new year coming soon, now is the perfect time to start thinking about your goals. Many people have trouble sticking to their resolutions, but the SMART method is designed to help you stay on track and achieve your goals by setting Specific, Measurable, Attainable, Relevant and Timely resolutions. It can help you to brainstorm what you want to achieve and develop a plan on how it could be accomplished.
When it comes to our health and wellbeing, SMART goals can help us to stay on track and focus on improving our overall lifestyle. Whether it's about eating better, exercising more or cutting down on stress levels, SMART health goals are important for our mental and physical well-being.
Once you have identified your key areas, it's time to start thinking about specific goals that you want to achieve. When setting these goals, make sure that they are SMART:
Be Specific
When setting smart health goals, it's important to be specific and set achievable goals. Instead of setting a goal like "I want to get healthy", you should aim for something more concrete like "I want to lose 10 pounds or run five miles every day". Being specific about your goals helps to give direction and focus on the outcome.
Think of this step as creating your action statement for the goal itself. It's often suggested to include the 5 W's (who, what, where, when and why) in this process to ensure your plans are detailed and understood. It's nice to keep the "why" in mind for each goal as extra motivation throughout the year.
Measurable
How will you know when you've met your goal? Break down your smart health goal into smaller achievable pieces or milestones that you can work towards to measure progress. This could be tracking the number of steps you take each day, keeping a food diary or having regular check-ups with your doctor. It's also important to set realistic timelines and checkpoints along the way so you don't get overwhelmed.
Attainable
Make sure that your goals are achievable and realistic in light of what you want to accomplish. What certain things do you need to be able to complete these goals and are they feasible? Figure out if there are any new resources you need access to such as a gym membership or personal trainer.
Relevant
Possibly the simplest step, make sure your goals are relevant to both your lifestyle and personal health. Make sure that the goals you set are ones that you actually want to accomplish and will have a positive impact on your life. The last thing you want is to set a goal that isn't important or meaningful to you.
Time-Based
This is the final planning stage of setting these goals. Connect your goals to a specific time frame or deadline, even if they are flexible, so that you have a clear sense of when you want to accomplish them. It's also useful to determine midway points and where you should be in your progress by then to track growth and keep up with the timeline. A goal that lacks realistic timing is harder to achieve and can result in discouragement or burnout.
At this time next year, take some time to reflect on how well you met your goals and identify any areas where you may need to make changes moving forward. With proper planning and discipline, you can use the SMART method to set yourself up for success and achieve your goals.
Common Questions About Setting Smart Goals for the New Year
How can I set achievable goals for myself?
To set achievable goals for yourself, start by identifying key areas of focus for the year and outlining specific steps that you can take to reach these goals. Additionally, be sure to consider your resources, timeline and motivation when setting goals to ensure that they are realistic and achievable.
How do I determine if my goals are relevant to my progress and success?
To determine if your goals are relevant to your progress and success, start by reviewing your overall vision for the year. Consider where you want to be by the end of the year and identify areas where you can make changes or improvements. Then, think about whether your goals align with these areas of focus and how they will help you continue on your path toward growth and success. If yes, then continue on!
How can I track my progress and know when it's time to adjust or change my goals?
One effective way to determine if your goals are relevant to your progress and success is to set milestones or intermediate deadlines along the way. This can help you stay on track and ensure that your goals are always aligned with your overall vision for the year. Additionally, using tools like a goal tracking sheet or app can help you stay organized and keep your goals front of mind.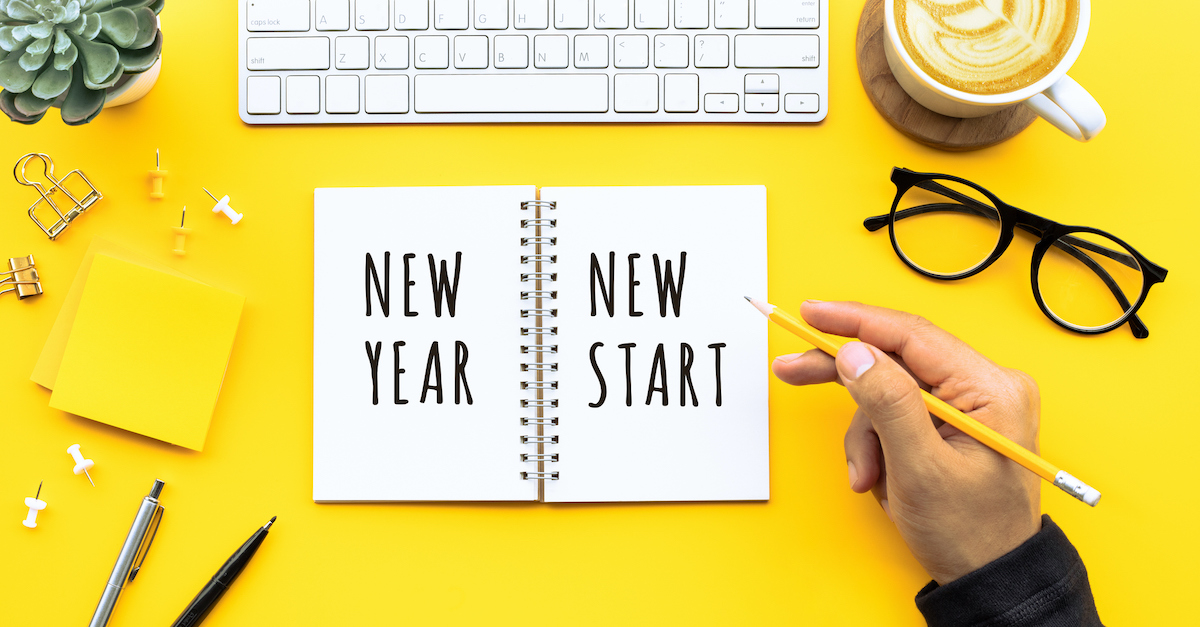 ---
---
---
Flu Cases on the Rise
Experiencing flu symptoms? Schedule a virtual care appointment.
United Healthcare is here to help. Schedule same-day appointments for a $55 flat fee. Their providers can answer your questions and provide guidance.
Learn how to treat symptoms at home

Get a prescription if needed

Determine if you need to seek in-person treatment
Get started today by logging on to your account at www.myuhc.com
---
---
---
Be Aware This Holiday Season
No gift giving to scammers this season!
Many of us spend the holidays relaxing and sharing in goodwill with friends and family. But some bad actors use the holidays to take advantage of people's generous spirits. Scammers frequently target the older and other more vulnerable members of our communities. They pretend they are from Social Security or another government agency to steal your money or personal information.

Caller ID, texts, or documents sent by email may look official, but they are not. Fraudsters are calling to verify information about the 2023 cost-of-living adjustment for people who get benefits. Remember, this adjustment is automatic and a beneficiary does not need to verify anything. Social Security won't ask you to provide information or money to get your benefit increase. Know that how they do business with you doesn't change because it's the holidays. They may email or text you about programs and services, but they will never ask for personal information via email or text.

Recognizing the signs of a scam can help you avoid falling victim to one. These scams primarily use the telephone to contact you, but scammers may also use email, text messages, social media, or U.S. mail. Scammers pretend to be from an agency or organization you know to gain your trust. Scammers say there is a problem with your Social Security number or account. Scammers pressure you to act immediately. Scammers tell you to pay in a specific way.

Know what to look for and be alert. Scammers don't take days off and neither should you… when it comes to making sure you identify suspicious communications and report it. If you receive a questionable call, text, or email, hang up or don't respond and report it at oig.ssa.gov/report. Scammers frequently change their methods with new tactics and messages to trick people. The Social Security Administration encourages you to stay up to date on the latest news and advisories by following SSA's Office of the Inspector General on LinkedIn, Twitter, and Facebook or subscribing to receive email alerts.

Here are some ways to help protect yourself from scammers…
How to Spot a Government Imposter Scam:
Scammers are pretending to be government employees. They may threaten you and may demand immediate payment to avoid arrest or other legal action. These criminals continue to evolve and find new ways to steal your money and personal information. Do not fall for it! The SSA wants you to know how you and your loved ones can avoid becoming victims!
Be Alert:
If you owe money to Social Security, they'll mail you a letter with payment options and appeal rights. They only accept payments electronically through Pay.gov, Online Bill Pay, or physically by check or money order through their offices. They will never:
Threaten you with arrest or legal action because you don't agree to pay us money immediately.

Suspend your Social Security number.

Promise a benefit increase in exchange for money.

Ask you to send us gift cards, prepaid debit cards, wire transfers, Internet currency, cryptocurrency, or cash through the U.S. mail.
They will only send emails or text messages if you have opted in to receive them and only in limited situations, including the following:
When you have subscribed with Social Security to receive updates and notifications by text or email.

As part of Social Security's enhanced security when accessing your personal my Social Security account.
The Social Security Administration office even may email or text you about programs and services but will never ask for a return call to an unknown number or ask for personal information.
Know What to Look For:
The caller or sender says there is a problem with your Social Security number or account.

Any call, text, or email asking you to pay a fine or debt with retail gift cards, wire transfers, pre-paid debit cards, internet currency, or by mailing cash.

Scammers pretend they are from Social Security or another government agency.

Caller ID, texts, or documents sent by email may look official, but they are not.

Callers threaten you with arrest or other legal action.

Internet scammers may use "phishing" schemes to trick a recipient into revealing personal information by clicking on malicious links or attachments.
Be Proactive:
Protect yourself, friends, and family!
If you receive a questionable call, hang up and report it at oig.ssa.gov

Do not return unknown calls, emails, or texts.

Ask someone you trust for advice before making any large purchase or financial decision.

Do not be embarrassed to report if you shared personal information or suffered a financial loss.

Learn more at oig.ssa.gov/scam

Share this information with others.
If you receive a suspicious call, text, or email:

Hang up.

Do not return unknown calls, texts, or emails.

Do not give money or personal information.

Report the scam to the Office of the Inspector General (OIG) using the instructions below.
If you receive a call, text, or email that you believe to be suspicious, about a problem with your Social Security number or account, do not respond or engage with the caller or sender. Report all Social Security phone, email, and text scams through the SSA dedicated online form.
---
---
---
OVEN-ROASTED SALMON WITH CHARRED
LEMON VINAIGRETTE
Ingredients
•1 lemon
•2 bulbs fennel, thinly sliced
•2 small red onions, thinly sliced
•2 1/2 tablespoons olive oil, divided
•Kosher salt and pepper
•1 1/4 pounds skin-on salmon fillet
•1 teaspoon stone-ground mustard
•3 cups baby arugula
1.
Heat broiler. Cut pointed ends off lemon, halve crosswise, and place on a
rimmed baking sheet, center cut sides up. Broil on top rack until charred,
5 minutes; transfer to a plate and set aside.
2.
Reduce oven temperature to 400°F. On rimmed baking sheet, toss
fennel and onions with 1 1/2 tablespoons oil and 1/4 teaspoon each salt
and pepper; arrange around edges of sheet. Place salmon in center of
sheet and season with 1/4 teaspoon each salt and pepper. Roast until
vegetables are tender and salmon is opaque throughout, 17 to 20 minutes.
3.
Juice charred lemon halves into a small bowl and whisk in mustard and
remaining tablespoons oil. Remove baking sheet from oven and fold
arugula into vegetables. Drizzle charred lemon vinaigrette over fish and
vegetables and gently toss vegetables.