---
Mechanical Special Projects Crew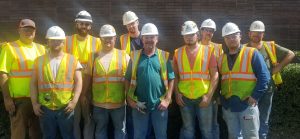 Mechanical Fan Crew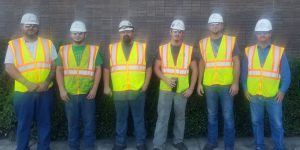 Mechanical Power House Crew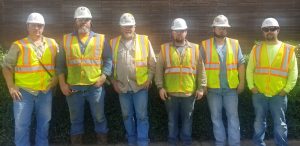 ⇑⇑⇑Now that's a great looking group of employees⇑⇑⇑
---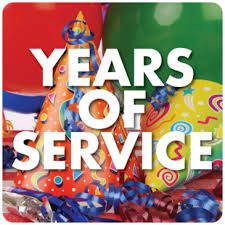 Glen Smith 10/18/1990
Garry Oglesby 10/10/1995
Eleazar Palma 10/18/2004
Brandon Martin 10/20/2013
Jon Van Vranken 10/10/2014
Daniel Tunnell 10/1/2015
Mona Earthman 10/1/2015
William Lohrman 10/1/2015
Dayla Perkins 10/1/2015
Lacresha Smith 10/1/2015
Danielle Kitchens 10/5/2015
Billy Jo Guest 10/26/2015
Jeffery Clenney 10/3/2016
Jackie Matlock 10/9/2017
Chance Dickey 10/10/2017
Robert Strickland 10/12/2017
∴Thank you all for the time put in∴
---
Your INSURANCE information: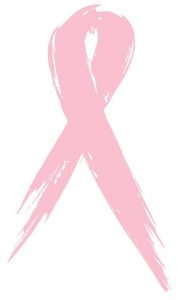 Did you know that October is Breast Cancer Awareness month? Breast cancer is one of the most common types of cancer for women. Your risk of breast cancer increases if you:
Are age 50 or older

Have a mother, sister or daughter who has had breast cancer

Started your period before the age of 12

Started menopause after the age of 55

Had your first child after the age of 30

Have no children

Are overweight or obese after menopause

Had a biopsy showing abnormal changes

Have had breast cancer before
Here are a few tips to possibly help prevent breast cancer: 
Talk with your doctor

Get regular check ups & mammograms

Develop healthy habits

Do not smoke
If you are diagnosed with breast cancer, your doctor will likely recommend a combination of treatments depending on the type of cancer, the stage of the cancer, and your over all health. Common ways of treating breast cancer include surgery, radiation therapy, chemotherapy, hormone therapy, and immunotherapy. Make sure you know your risk factors and follow tips from your health care provider for early detection.
Don't wait until it's to late.

Remember, if you have any questions or concerns regarding your employee benefits, call Shana at our Gillham office (870) 386-2451
---
Courage to Care
Let's congratulate our winners!
| | | | | |
| --- | --- | --- | --- | --- |
| Robert Bauer | Hannah Brown | Robert Buster | Mike Collins | Brad Dollar |
| Travis Eastep, Jr. | Collin Finley | Levi Garrett | Dawn Hankins | Tony Harris |
| James Jacobs | Tonie Johnson | Brandon Little | Joseph Luper | Billy Moore |
| Shannon Payne | Chris Posey | Jaddie Reich | Haley Schaefer | Kamren Smith |
| Vanessa Smith | Terry Swift | Kyler Taylor | Raymond Taylor | Loressa Torres |