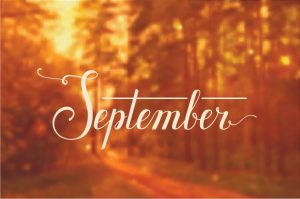 Hello Fall!
Bring on the cool nights, cooler days, bonfires, & pumpkin spice!
---
---
---
E-Cigarettes and Vaping: Still Bad
The first electronic cigarette was patented in 1963, but devices did not enter the US and Canadian markets until 2007 and 2018, respectively. Other names for e-cigarettes include vapes, e-hookahs,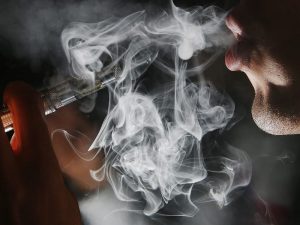 vape pens, and electronic nicotine delivery systems (ENDS). 
Vaping, the inhalation of a heated liquid that has been converted to vapor, has increased rapidly in popularity in recent years, which has many health experts concerned. 
Products used in these devices vary greatly and have been found to contain additives, heavy metals, carcinogens, and other contaminants that cause damage to the brain, heart and lungs. As of 2014, there were over 7,700 e-cigarette flavors on the market, and medical conditions like "popcorn lung," which is characterized by scarring of the lungs, has been associated with some of these flavorings.
As new health risks surface, it is clear that vaping is not harmless. Like conventional cigarettes, vaping has been linked to cancer and preterm births, and tobacco is still a leading cause of death in both the US and Canada, regardless of the delivery device. While some have claimed that e-cigarettes are an effective smoking cessation tool, supportive evidence is lacking, and research has shown that the lifespan of a smoker is about 10 years shorter than a non-smoker.
Protecting your lungs from harmful substances found in conventional cigarettes and other devices makes good sense when it comes to good health.
---
---
---
Misconceptions About Mental Health
The World Health Organization defines mental health as "a state of well-being in which the individual realizes his or her own abilities, can cope with the normal stresses of life, can work productively and fruitfully, and is able to make a contribution to his or her community." Mental disorders, on the other hand, are disruptions that can have a negative impact on your thoughts, moods, and behaviors.
Not all mental health concerns are medically diagnosed conditions. Sudden life-changing events, such as the loss of a loved one, are not considered mental disorders. It is when ongoing signs and symptoms have a negative impact on your ability to function that concerns become diagnoses like depression, anxiety, disordered eating, bipolar disorder, schizophrenia, and dementia.
While there has been an increased focus on mental health in recent years, there are still many misconceptions. Here are a few:
---
| | | |
| --- | --- | --- |
| MYTH 1 | MYTH 2 | MYTH 3 |
| Those with mental health disorders are dangerous. | Medications are always necessary to correct mental health issues. | Mental Disorders are rare. |
| TRUTH: Less than 5% of violent crimes can be attributed to mental illness. In fact, those who struggle with a mental health disorder are more likely to be victims of crimes. | TRUTH: Not all mental health disorders require medication. Other treatments include therapy, community support groups, and self-help strategies like meditation and exercise. | TRUTH: According to the World Health Organization, 1 in 4 people globally will be impacted by a mental disorder at some point over the course of their lives. |
| | | |
---
---
---
---
Turkey and Sweet Potato Chowder
INGREDIENTS:
1 large potato, peeled, if desired, and chopped

1 14 ounce can reduced-sodium chicken broth

2 small ears frozen corn on the cob, thawed, or 1 cup loosely packed frozen whole kernel corn

12 ounces cooked turkey breast, cut into 1/2 inch cubes

1 1/2 cups fat-free milk

1 large sweet potato peeled and cut into 3/4 inch cubes

1/8 to 1/4 teaspoon ground black pepper

1/4 cup coarsely snipped fresh flat-leaf parsley
INSTRUCTIONS:
1. In a 3-quart saucepan, combine chopped potato and chicken broth. Bring to boiling; reduce heat. Simmer, uncovered, about 12 minutes or until potato is tender, stirring occasionally. Remove from heat. Do not drain. Using a potato masher, mash potato until mixture is thickened and nearly smooth.
2. If using corn on the cob, cut the kernels from one of the ears of corn. Carefully cut the second ear of corn crosswise into 1/2-inch-thick slices.
3. Stir corn, turkey, milk, sweet potato, and pepper into potato mixture in saucepan. Bring to boiling; reduce heat. Cover and cook for 12 to 15 minutes or until sweet potato is tender.
4. Sprinkle individual servings with parsley.
Makes 5 (1-1/3 cup) servings.