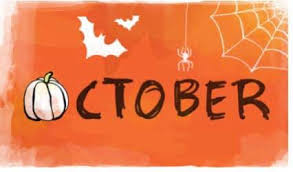 ---
---
---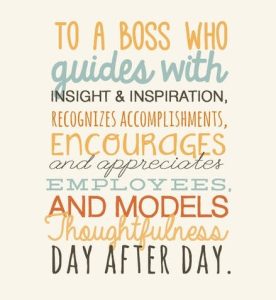 On behalf of all Tri-Lakes Services, Inc. employees, I would like to say THANK YOU to
John & Evelyn Helms for everything they do for their employees.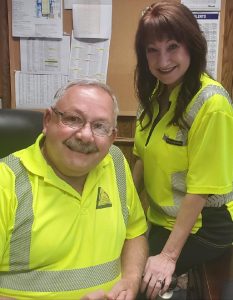 I would also like to say THANK YOU to Tommy Williams from our Gillham, Arkansas office for all of his hard work and dedication.
We are so thankful and blessed for your willingness to lead Tri-Lakes Services, Inc., as you were called.
---
---
---
October is Breast Cancer Awareness Month
Breast Cancer Quick Info
Cancer happens when abnormal cells start to grow out of control. Breast cancer begins when
these abnormal cells group into a tumor in the milk ducts or lobules of the breast. If the tumor cells stay in the ducts or lobules, they are called "in situ". If they grow into the normal breast tissue, they are called "invasive".
About 1 in 8 (12%) women will develop invasive breast cancer over the course of her lifetime.

For women in the U.S., breast cancer rates are higher than those of any other cancer, besides lung cancer.

Besides skin cancer, breast cancer is the most commonly diagnosed cancer among American women.

The most significant risk factors for breast cancer are: being a woman & growing older.

Most breast cancer is found in women who never had any symptoms.

In women under 45, breast cancer is more common in African American women.
Breast Cancer Signs & Symptoms
Did you know that in many cases, breast cancer does not show up as a lump?
There are several other major warning signs other than a lump. Many breast cancers have no obvious symptoms at all. When there are no symptoms, breast cancer can be found through having a mammogram. The most important thing is to bring any new or unusual signs to your doctor's attention. Talking to your doctor about a screening plan that is right for you is so important.
Symptoms of breast cancer may include:
Breast lumps

Swelling under your arm

Pain in your breast or nipple

New dimples in your skin on your breasts

Your breasts becoming swollen, red, or even hot

Sudden changes in the size of your breasts

Sudden changes in the shape of only one of your breasts

Inverted nipples (turning inwards)

Non-Milky liquid discharge
Having any of these symptoms does not mean that you have breast cancer, but it is very important to talk to your doctor.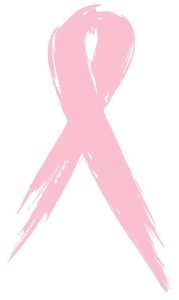 American Cancer Society Helpline:
(800) 227-2345
The Komen Breast Care Helpline:
(877) 465-6636 or helpline@komen.org
---
---
---

Cancer Crushing Mixed Berry Smoothie
Frozen berries in smoothies add fiber, taste, and iciness, not to mention a hefty dose of cancer fighting compounds. We give this delicious smoothie an added boost of cancer crushing power with soy milk, flax seed and kale!
Equipment:
Blender
Ingredients:
1 banana
1 cup of frozen mixed berries (raspberries, blueberries, strawberries, etc.)
1 1/2 cups of soy milk or other non-dairy milk of choice
1/2 of a orange, peeled
1tbsp of ground flax seed
1 handful of kale or other dark leafy greens, like collards, spinach, etc.
Instructions:
Place all ingredients in your blender. Blend at high speed until smooth, stopping and moving unblended fruit into the center with a spatula or tamper.
Serve immediately or pour into popsicle molds for a healthy and delicious icy treat any time!