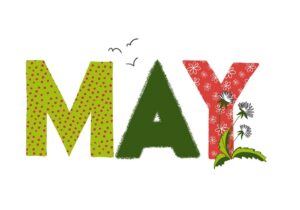 Health & Wellness 2022
---
---
---
National Day of Prayer – May 5, 2022 
Throughout history, there have been few national days of prayer. In fact, there were only a few noteworthy ones between the 1700s – 1900s. The National Day of Prayer that we know today was founded in 1952, and it was co-founded effort between the United States Congress and President Harry S. Truman.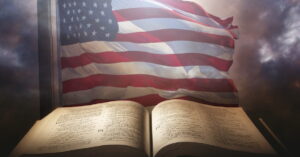 The holiday was signed into law by President Truman, and every president since has signed a proclamation that encourages Americans to pray on and celebrate this day. The national holiday has always been the first Thursday of May every year since it was founded in 1952. It stands as a day that continues the decision-making of the country's founding fathers, which used the morals from biblical lessons in difficult situations. Basically, using God's guidance to make important decisions in the country and for yourself. Just like Thanksgiving and Christmas, the National Day of Prayer has become recognized by Americans nationwide, and it is even recognized and celebrated in all Hallmark calendars.
Knowing that America was founded by people of European descent with predominantly Christian backgrounds, it's no surprise that this holiday was originally created to celebrate the Christian faith. National Day of Prayer was an effort to ask American citizens "to turn to God in prayer and meditation."
According to the National Day of Prayer website, there's a need for every individual to take time to personal repentance and prayer and to mobilize the Christian community. However, there are no laws saying National Day of Prayer can't be celebrated by all cultures, beliefs, and religions, and as America grew to become a multicultural nation, it is widely celebrated by more than just those in the Christian community.
---
Mother's Day – May 8, 2022
What does Mother's Day mean?
The American incarnation of Mother's Day was created by Anna Jarvis in 1908 and became an official U.S. holiday in 1914.
Mother's Day is a celebration honoring the mother of the family or individual, as well as motherhood, maternal bonds, and the influence of mothers in society. It is celebrated on different days in many parts of the world, most commonly in the months of March or May.
Celebrate your mother every day!
---
Memorial Day
– May 30, 2022
A day on which those who died in active military service are remembered, traditionally observed on May 30 but now officially observed on the last Monday in May.
Honor our fallen soldiers.
---
---
---
Are you at risk for heart disease?
Coronary artery disease (CAD), the most common type of heart disease, affects more than 18.2 million Americans. Are you at risk? Here are some questions to ask yourself: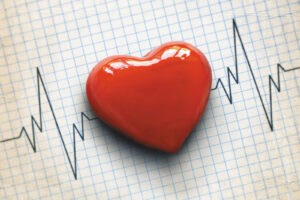 What is your gender?

What is your age?

Do you smoke or are you exposed to secondhand smoke?

How often do you exercise?

Do you have a family history of heart disease?

Have you been diagnosed with high blood pressure?

Have you been diagnosed with high cholesterol?

Are you overweight?

How often do you feel stressed?

Have you been diagnosed with diabetes?

Do you eat a low-sodium diet?

Do you eat food high in saturated fats & calories?
Make an appointment with your doctor today to check if you are at risk for heart disease.
---
---
---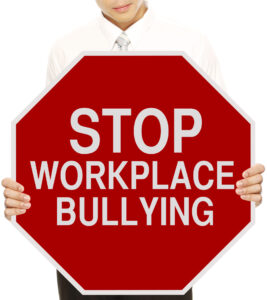 Are you a bully at work?
No one likes to be bullied, so it is important to make sure that everyone is treated with equal respect. Use this questionnaire to determine if you are a workplace bully.
Do you gossip?

Do you have a personal agenda at work that differs from the agenda of the business as a whole?

Do you name-call?

Do you tend to exclude particular co-workers from projects or other activities?

Do you give orders to co-workers who do not report to you?

Has someone ever had to speak to you about your behavior at work?

Have you ever been asked to stop talking to someone in a certain way?

Have you ever bad-mouthed a co-worker, regardless of their work performance?
---
---
---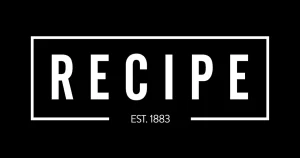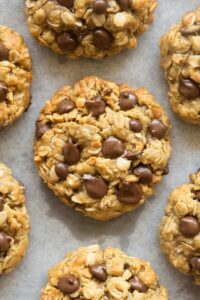 Peanut Butter Oatmeal Cookies With Chocolate Chips
Ingredients
•2 cups old-fashioned or regular rolled oats
•½ cup cane sugar* (may sub coconut sugar)
•1 teaspoon baking soda
•¼ teaspoon sea salt
•2 whole eggs
•¼ cup unsalted butter, softened (may substitute coconut oil for dairy-free)
•1 teaspoon pure vanilla extract
•1 cup natural peanut butter, room temperature or heated slightly to achieve pourable consistency
•¾ cup dark or semi-sweet chocolate chips
Instructions
1. Preheat oven to 350 degrees. Line two sheet pans with parchment paper.
2. Combine the ingredients in a medium bowl, except for the chocolate chips. You can also use a stand-up mixer. Mix until well combined.
3. Fold in the chocolate chips.
4. If the dough is real sticky, let it sit for 5 minutes or place in the fridge.
5. With a small cookie scoop, scoop dough onto pans to make about 2 dozen cookie. With hands, slightly flatten each cookie dough mound to form a round cookie shape.
6. Bake for 10-15 minutes or until cookie centers are done and outsides are golden. Baking time will depend on the size of the cookies. Start with 10 minutes and add time as needed.
7. After removing from the oven, let the cookies set on pan for 10 minutes before transferring to a cooling rack.