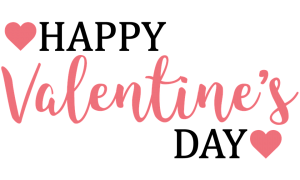 ---
Living a Heart-Healthy Lifestyle
Wholesome Habits Lead to Holistic Heart Health
Almost every decision you make across every aspect of your health—your nutrition, physical activity,

personal knowledge and personal level of stress—will have a positive or negative impact on your heart

health. Live a holistically healthy lifestyle to greatly reduce your risk of heart disease! How can you get

started?
Get some exercise.
For most healthy people, being physically active at least 150 minutes each week will increase physical and mental wellbeing across the board, which of course includes reducing your risk of heart disease.
Don't smoke cigarettes or drink in excess.
This one is kind of a "duh," but it still needs to be said. Tobacco and alcohol weaken your heart, stiffen or clog your arteries, and often lead to additional unhealthy behaviors (you're probably not eating a fresh spring salad after the bar closes). In general, two drinks per day for men and one drink for women is considered moderate.
Reduce your stress.
We know, we know—easier said than done. But excess stress causes your body to release adrenaline, which temporarily raises your blood pressure and makes your heart work harder. Ongoing high levels of stress combined with other factors, such as poor diet, lack of exercise or lack of sleep, can wreak havoc on your heart and your overall wellbeing. Try breathing techniques or brief daily meditation breaks to reduce your stress level.
Know your numbers and consider your family history.
Knowledge is power. If you have high blood pressure, cholesterol or weight, or if your family has a history of heart disease, it is important to take extra precaution!
Sleep the recommended 6-8 hours each night.
For most people, this amount of sleep improves focus and energy while reducing risks of heart disease and other health risks.
Eat a nutritious diet.
Keep reading for tips on eating heart-healthy foods.
---
Heart Disease and Sleep
Do you get the doctor-recommended six to eight hours of sleep each night? If you consistently sleep
less than that, you have an increased risk of cardiovascular disease, coronary heart disease and stroke,
regardless of your age, weight, smoking history and activity level. That sounds scary, but it's also an
extremely solvable problem!
---
Eat This, Not That!
Eat This

Not That

Why

Whole grains




(whole wheat bread, etc.)

Enriched flour (white bread,




pastries; check food labels to




make sure enriched flour is not




listed among the ingredients.)

Whole grains are excellent sources of




dietary fiber, which have been shown to




improve elevated blood cholesterol levels




and reduce the risk of heart disease and




stroke.

Water or




unsweetened ice tea

Sugary soda or juice

Excess sugar is very, very bad for you!




'Nuff said.

Almonds and walnuts

Chips and other salty snacks

Almonds are magnesium- and




antioxidant-rich, which helps you




maintain healthy blood pressure, LDL




and blood sugar levels.

Chicken, white fish




and salmon

Red meats or fatty meats,




such as bacon

Lean meats reduce your bad fat




intake and fish will provide heart-friendly




omega-3.

Fresh fruits and




vegetables

Sugary juices,




fruit-flavored desserts and




canned vegetables

Fresh fruits (particularly strawberries,




blueberries and raspberries) are rich in




antioxidants and high in fiber, while fresh




veggies (especially leafy greens) contain




less sodium and more heart-healthy




nutrients than their canned cousins.

Low-fat or fat-free milk,




cheese and yogurt

Whole milk, fatty cheeses




and ice cream

Too much high-fat dairy can lead to




increased weight and risk of heart




disease.
---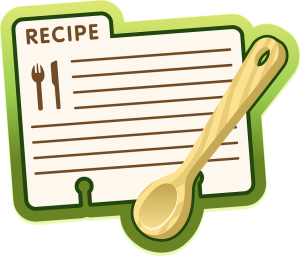 Mediterranean Fish Tacos
INGREDIENTS
• 1 cup plain Greek yogurt
• ¼ cup thinly sliced green onions
• ¼ cup chopped fresh cilantro
• Juice and zest from 1 lime
• 1 minced clove of garlic
• 1 ¼ pounds white fish filets (such as red snapper, cod, haddock or tilapia)
• 2 tablespoons olive oil
• 2 teaspoons ground cumin
• 1 teaspoon smoked paprika
• ¼ teaspoon cayenne pepper
• 8 tortillas (8 inches in size)
• 2 cups shredded lettuce
• 2 cups diced tomatoes
• Salt and pepper to taste
INSTRUCTIONS
1. Combine yogurt, green onions, cilantro, lime juice and zest, garlic, salt and
pepper in a bowl to make a crema; set aside.
2. Combine cumin, paprika and red pepper in a small bowl and sprinkle over
both sides of fish filets, then place the fish on a baking sheet brushed with
olive oil.
3. Bake at 425 degrees F for 8-10 minutes or until the fish flakes easily with a
fork.
4. Heat the tortillas according to package directions. Pull apart the fish with a
fork and divide it evenly between the tortillas.
5. Top with lettuce, tomatoes and crema. Serve immediately.
NUTRITION INFO
(per serving)
275 calories
10 g fat
35 mg cholesterol
380 mg sodium
27 g carbohydrates
4 g fiber
18 g protein
---