Wishing you a very happy 2020!
---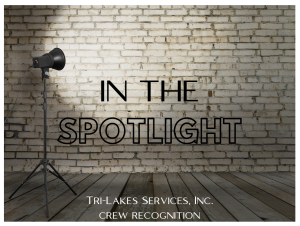 ---
---
---
Did you make your New Year's resolution yet? Was it to be healthier? Maybe happier?
Busy schedules often lead to excess calories. It is easy to grab the most convenient option when you are running two hours behind schedule, but a little planning and focus can help you avoid binge eating. Here are some tips to help you find your year round "zen"!
Set a bedtime alarm
Since you probably already set an alarm to wake up each morning, try setting one for bedtime. It can help ensure that you get enough restful sleep and just may help prevent accidentally staying up too late.
Move your body
Per the Physical Activity Guidelines for Americans, most adults need 150-300 minutes of physical activity each week. That is about 30 minutes each day. Regular exercise can help regulate weight, mood, energy levels, and medical conditions like diabetes and high blood pressure.
Start early
Early morning hours are a great time to meditate, stretch, practice yoga, read, or engage in other activities that can help you get grounded so that you can focus on the day ahead!
Stay hydrated
Fill a water bottle in the morning and then refill it again in the afternoon to help ensure that you are drinking enough fluids throughout the day.
Book it
Plan your morning, mid-day, and evening routines in advance if possible. By reserving time on your calendar, you will be more likely to follow through your schedule, especially if your days are already full.
Create a checklist
Use a checklist to make sure that you complete the most important tasks for that day. If you closely monitor your progress throughout the day, you will know where to focus your energy at more.
---
---
---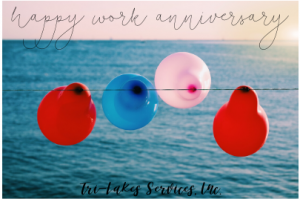 | | |
| --- | --- |
| Gary Hall | January 6, 2006 |
| Alfonzo Martin | January 20, 2006 |
| William Young | January 30, 2012 |
| Hector Mendez | January 2, 2013 |
| Dawn Hankins | January 1, 2014 |
| Wayne Glass | January 6, 2015 |
| Raymond Roberts | January 13, 2016 |
| Gary Johnson | January 9, 2017 |
| Cody Barnes | January 19, 2018 |
| Shannon Payne | January 28, 2018 |
---
---
---
CONGRATULATIONS
to our
Courage to Care
WINNERS!!!
---
| | | |
| --- | --- | --- |
| BRENT COFFEY | BENNY JOHNSON | LORESSA TORRES |
| RICKY DAGENHART | BRANDON LITTLE | JON VANVRANKEN |
| TONY HARRIS | HERMANUS MINNAAR | JAMES WETMORE |
| CARLOS HUESCA LOPEZ | MARCUS PADILLA | JOHN WOMACK |