Tri-Lakes Services, Inc.
Waste Stream Crew
---
---
Years of Service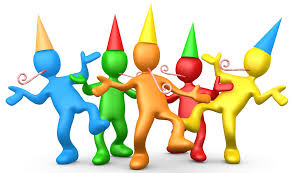 OSCAR BRASSFIELD♦4/16/2001
JIMMY O'DONNELL♦4/11/2005
WILLIAM SIMMONS♦4/20/2006
BENNY JOHNSON♦4/4/2011
JULIO NAVARRO♦4/27/2011
TRENTON BARRETT♦4/20/2012
GUY BUZAN♦4/12/2013
JOHN HOWSER♦ 4/22/2016
DELBERT ROBERTS, JR♦ 4/27/2017
TOMMY ATKINSON♦4/3/2018
JOSEPH ALAN BRANSON♦4/9/2018
RANDALL TODD BRAY♦4/23/2018
KEITH ROBERTS♦4/27/2018
LELAND SIMPSON♦4/27/2018
JONATHON SMITH♦4/27/2018
---
---
LETS TALK ABOUT…..
Grief Counseling with MetLife Advantages
MetLife is pleased to announce that Grief Counseling services are now provided by their partners at LifeWorks.
Grief Counseling services are offered with MetLife's life insurance coverage. Whether its help coping with a loss or a major life change, the professional counselors and services we offer through LifeWorks, are ready to support you and your family so moving forward is made a little easier!
Confidential 24/7 Support
Call 1-888-319-7819 or visit www.metlifegc.lifeworks.com
User Name: metlifeassist
Password: support
Professional Support for when:
• A loved one has died
• A divorce is finalized
• A serious medical diagnosis or critical illness has occurred
• A layoff or termination of a job has occurred
These counseling sessions are tailored to meet individual needs. Up to 5
in-person or telephonic sessions are available with a licensed LifeWorks counselor.
Confidential Legal & Financial Consultation
• Access to a LifeWorks in house attorney for a 30 minute consult to assist with making informed decisions as it pertains to a loss
• 1 hour consult with a certified financial planner to assist with education, strategies & options
Resources Available
LifeWorks offers online, self-help resources to assist with the grieving process, providing support for:
• End-of-life issues
• What to do after the death of a loved one
• Dealing with grief
Funeral Assistance Services
Through private sessions, counselors can help Tri-Lakes Services, Inc. employees, their loved ones and beneficiaries with funeral arrangements. They can provide referrals and helpful information about:
• Nearby funeral homes & cemetery options
• Funeral cost estimates from local providers
• Service providers such as florists, caterers and hotels
• Funeral & memorial planning
• Adult care for surviving elders
• Dealing with becoming a single parent
• Back-up care for children or elderly
• Notifying the Social Security Administration, banks, and utilities
• Local support groups
---
United Health Care


Healthy Mind Healthy Body
United Health Care can help you save money by comparing care options. It's easier than ever!
When you need medical care, you may not only wonder "where do I go?" but also "how much will it cost?". Rather than waiting hours in the ER and facing a sizable bill, learn your care options before you go. It may even save you up to $1,800.*
Your primary care provider (PCP) or family doctor is the first option for care during normal business hours. He or she has easy access to your medical records, knows the bigger picture of your health and may offer same-day appointments.
If your PCP is unavailable, it's easy to find and compare other quick care options with Check. Choose. Go.® In non-emergency situations, you may be able to receive fast, professional care for much less through an urgent care center or convenience care clinic.** Here are some options you may want to keep in mind:
Nurse Line
For 24/7 expert advice, call the number on your health plan ID. The Nurse Line may help determine where to get medical care, find a doctor or hospital or give answers to questions about medicine. Average cost: $0.*
Convenience Care Clinic
Clinics offer non-urgent care when you can't get to your doctor's office. The clinic may be appropriate for symptoms and needs such as a skin rash, minor injury or earache. Average cost: $90.*
Urgent Care Center
These centers are for non-life-threatening injuries or illnesses that require immediate care. This may be appropriate for symptoms and needs such as low back pain, respiratory issues, stomach issues or minor injuries. Average cost: $170.*
Emergency Room
An ER is for the immediate treatment of very serious or critical conditions and is open 24/7. This may be appropriate for bleeding, chest pain, shortness of breath, a severe asthma attack, major burns or broken bones. Average cost: $2,000.*
Freestanding ER
Many people have been surprised by their bill after visiting a freestanding emergency room (FSER). FSERs are able to treat similar conditions as an ER. However, they are neither in or attached to a hospital and do not have the ability to admit patients. Sometimes called "urgency centers," these facilities typically bill at ER rates or higher. The cost may be $1,800* or more than an Urgent Care Center. When you enter a facility, be sure to ask if it is an urgent care center or ER, and if it is in your network.
What to do next. √
Visit: Check. Choose. Go.® to see your options for quick care needs.
There's hope for substance abuse disorder
Get FREE & CONFIDENTAL support-available 24/7
If someone you know is showing signs of substance use disorder, a treatable disease characterized by an excessive use of alcohol or drugs, we're here to help.
The Substance Use Helpline (1-855-780-5955) is available 24 hours a day, 7 days a week. Callers are connected to substance use advocates who listen, provide support and help develop a personalized recovery plan. Advocates provide judgment-free support to all callers, whether seeking help for themselves or a loved one.
The service is available for no out-of-pocket cost and callers may remain anonymous. Personal information is kept private at all times and never shared.
What is substance use disorder (SUD)?
According to the Substance Abuse and Mental Health Services Administration (SAMHSA), nearly 20 million Americans struggle with SUD. It involves excessive and compulsive use of alcohol or drugs, according to Optum. It may cause health problems or disability, and may limit one's ability to meet responsibilities at work, school or home.
Per Optum and UnitedHealthcare, some common signs of substance use disorder include:
◊ Mood swings or unexplained personality change
◊ Ignoring responsibilities
◊ Sudden change in friends
◊ Changes in appearance, such as weight loss or decline in hygiene
◊ Feelings of shame or regret
◊ At risk of financial loss or physical danger
Substance use disorder is a disease, not a failure of will or weakness of character. It may be serious and life-threatening. It is also treatable, and many people may recover if they seek the proper care.
Hope is nearby
Call the Helpline to start the journey to recovery. It's an important and courageous first step toward help and healing.
√What to do next.
If you or a loved one needs help or support, call the Substance Use Helpline at 1-855-780-5955. You may also visit liveandworkwell.com/recovery to find more care options and resources.
If you have any questions about insurance with MetLife or United Health Care, please call our Insurance Admisistrator, Shana, at our Gillham office
---
---
CONGRATULATIONS TO OUR
COURAGE TO CARE WINNERS
OSCAR BRASSFIELD♦TYRON MORRIS
JERRY CLABORN♦CHRISTOPHER PARKER
CORY CRAVENS♦BRENT PARSONS
ROBERT CRIDER♦WINFRED PATT
BRAD DOLLAR♦THOMAS RODGERS
TONY HARRIS♦JOHN RYMER
DALE JORDAN