---
---
---
2022-2023 Open Enrollment
---
Thank You for making the Open Enrollment process as smooth as possible this year!
---
Disponible En El Español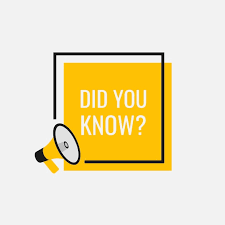 Did you know that Tri-Lakes Services, Inc. has a Advocate Team to help you understand your healthcare benefits?
Gallagher is ready to help you get the most from your benefit program by providing support from an advocate at no cost to you. Get assistance with:
Explanation of Benefits – Is it unclear to you what the insurance covered on a particular claim or what part you are responsible for?

Prescriptions – Is the pharmacy telling you that your medication is not covered or is charging you full price? Do you need help with an authorization for a medication?

Questions about your Benefits – Are you unsure if the insurance company will pay for a certain procedure?

Claims – Did you receive a bill from a doctor but don't know why?

Difficult Situations – Are you having problems getting a referral? Has the insurance carrier denied a procedure and you want to appeal their decision?
Put our team to work to maximize your healthcare benefits Monday – Friday 7:00a.m. – 8:00p.m. CT by calling (833) 518-4541 or by email at bac.trilakesservicesadvocates@ajg.com 
---
---
---
Self-care is more important than ever
Self-care is different for all of us. This Self-Care Day , take time to enjoy activities that can help you improve your mental, emotional and physical well-being. Get a head start by fitting these self-care tips into your regular routines.
Take Breaks
Unwind through hobbies you enjoy, like yoga, music, or gardening.
Make Connections
Get emotional support by reaching out to family and friends.
Get Moving
Staying active can help relieve fatigue, anxiety, or sadness.
Stay Healthy
Healthy foods and enough sleep can fuel better habits.
---
---
---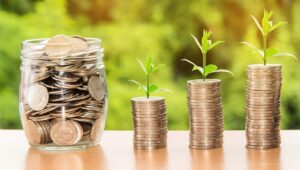 7 Ways To Save Money On Your Grocery Bill
According to the USDA, the average adult spends between $169.40 and $392.70 dollars on food at home each month, with an average being $263.08. (This does not include food costs associated with take-out or dining out.)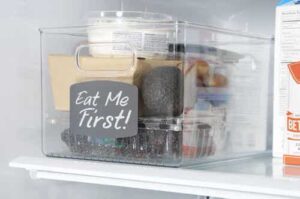 Here are 7 ways to save money on your next grocery bill:

Stock up and save. Take advantage of weekly sales and buy-one-get-one deals. Warehouses like Costco and Sam's Club also offer significant discounts when you buy in bulk.

Be loyal. Sign up for a rewards program at your favorite local supermarket to maximize your reward points. Staying loyal to a single chain will help you accumulate points and take advantage of more offers.

Simplify your menus. Choose recipes with fewer ingredients. This will not only reduce your grocery bill, but it may also save you time in the kitchen.

Buy in season. When it comes to produce, focus on the fruits and vegetables that are in season. For everything else, opt for frozen or canned.

Use a cash back credit card. Use your cash back credit card at the supermarket and put some grocery money back in your wallet.

Maximize leftovers. Find creative ways to use leftovers. This will reduce the number of meals you need to prepare at home each week and reduce your overall grocery bill as well. 
Buy the store brand. Choose store brands when possible and save up to 25%, according to some estimates. Many store brands are manufactured by familiar national brands, so you may not even notice a difference.
With some careful planning, you can reign in your food budget with just a few adjustments in your shopping habits.
---
---
---
---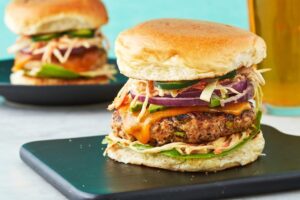 The Best Ground Chicken Burger
| | | |
| --- | --- | --- |
| Yields: 4 | Prep Time: 25 Mins | Total Time: 45 Mins |

Freshly ground black pepper
2 tbsp.

extra-virgin olive oil
4

leaves butterhead lettuce
1/4

small red onion, thinly sliced
1

jalapeño, thinly sliced
4

brioche burger buns, split and lightly toasted
In a large bowl, combine chicken, paprika, garlic, and green onions, and season with salt and pepper. Divide mixture into 4 patties. 

In a large skillet over medium heat, heat oil. Add burger patties and cook, flipping once, until golden and a thermometer inserted into the center registers 165°, 8 to 10 minutes. Top with cheddar, cover, and cook until just melted, 2 minutes. Remove from heat and transfer patties to a plate. 

Stack lettuce, coleslaw, chicken burgers, avocado, red onion, jalapeño, and more coleslaw on top of bottom buns. Close sandwiches with top buns.
---
---
---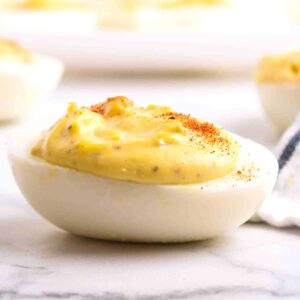 Traditional Southern Deviled Eggs
Prep time: 

15 min

Yield: 

24 halves
Ingredients
12 large eggs

1 tablespoon of salt for the boiling water
For the Deviled Eggs:
1/4 cup of regular mayonnaise

1 tablespoon of Creole, Dijon or yellow mustard

1 tablespoon of pickle relish

Pinch of salt and pepper, for your taste

1/4 teaspoon of Cajun seasoning (ex: Slap Ya Mama)

Paprika to sprinkle on top
Instructions
Place eggs in a sauce pan so that they are crowded but still have enough room to move around. Cover with water, add 1 tablespoon of salt. Bring to a full boil (about 10 minutes on high). Immediately cover with lid and turn heat off (leaving the pot on the eye of the stove). Allow to sit covered for 15-20 minutes. Carefully drain the pot and place under the faucet tap, letting the eggs rinse under a steady stream of cold water. Let sit for 10 minutes.
Peel the eggs and split in half lengthwise, removing the yolks and setting aside the whites. Using a fork or pastry blender, mash the yolks well. To the yolks, add mustard, pickle relish, salt, pepper and Cajun seasoning, stirring together, adding only enough mayonnaise for your desired consistency. Taste and adjust seasonings as needed. Pipe the yolk mixture into the egg whites using either a pastry bag and tips or place into a plastic storage bag and snip off the corner. Piping looks nicer and is a more efficient way to get use of all the yolk filling. Sprinkle desired amount of Paprika on top. Serve immediately or refrigerate filled eggs in a covered bowl that leaves room so the filling isn't disturbed.
Let me know when it's ready. I'm coming for dinner!