Heart Heath Month
---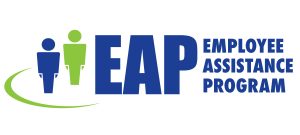 Did you know that every employee and their spouse & children are offered help through our Employee Assistance Program? Guidance Resource offers so many great benefits.
Needing help with personal issues, planning for life events, managing daily life, work-health-family issues, or just every day challenges?
Confidential Counseling: Someone to talk to. This no cost counseling service helps you address stress, relationship and other personal issues you and your family may face. It is staffed by Guidance Consultants-highly trained master's and doctoral level clinicians who will listen to your concerns and quickly refer you to in-person counseling and other resources for: stress, anxiety, depression, relationship/marital conflicts, problems with children, job pressures, grief, loss, or substance abuse.
Financial Information & Resources: Discover your best options. Speak by phone with a Certified Public Accountant or Certified Financial Planner on a wide range of financial issues, including: getting out of debt, credit card or loan problems, tax questions, retirement planning, estate planning, or saving for college.
Legal Support & Resources: Expert info when you need it. Talk to attorneys by phone. If you require representation, you will be referred to a qualified attorney in your area for a free 30-minute consultation with a 25% discount. Call about divorce, family law, debt, bankruptcy, landlord or tenant issues, real estate transactions, civil or criminal actions, or contracts.
Work-Life Solutions: Delegate your "to-do" list. There is Work-Life specialists that will do the research for you, providing qualified referrals and customized resources for: child and elder care, moving and relocation, making major purchases, college planning, pet care, and home repair.
Guidance Resources Online: Knowledge at your fingertips. Guidance Resources Online is your one stop shop for expert information on the issues that matter most to you; relationships, work, school, children, wellness, legal, financial, free time and so much more.
Health Care Navigation: Helping you make better health care choices. Health Champion provides confidential assistance with: claims review and fee negotiation, cost estimates for health care treatments, explanation of health plan coverage, understanding diagnosis and treatment options, preparation and support for medical appointments and procedures, and assistance with understanding your short term and long term disability coverage.
Just call or click to access your Guidance Resource services today!
---
Heart Health Tips to Prevent Heart Disease
You might not give it much thought throughout the day, but your heart is working around the clock for you. Your heart is the most important muscle in your body because it pumps blood and oxygen to all of your organs.
When your heart doesn't get the care it needs, serious problems can develop in the lining of the arteries, which then lead to plaque formation.  Plaque is what leads to heart attacks and blockage of blood flow in the arteries. Understand the conditions that affect your heart and the habits that can help prevent or manage them. Taking action will help you keep your ticker in top shape.
Here are steps you can take:
Eat healthy: Your meals should be mostly fruits, vegetables, whole grains, low-fat dairy, poultry, fish, and nuts while limiting red meat and sugary foods and drinks. Bonus: Eating a heart-healthy diet can help you lose weight, which may help lower your cholesterol.
Quit smoking: No matter how long you've been a smoker, you will still benefit from quitting.
Get active: If you have heart disease or any other health problem, talk with your doctor before you start exercising. If you're new to exercise or haven't exercised in a long time, start slowly, doing just a little bit at a time. Eventually, you want to do aerobic exercise, like running, biking, swimming, or brisk walking, for 30 minutes most days of the week.
Watch your weight: If you're overweight, even just a small amount of weight loss (like losing 5% of your body weight) can improve your blood pressure.
Manage stress: Stress can raise your blood pressure, so find ways to unwind. Exercising and getting enough sleep can help relieve tension. Or try taking 15 minutes of quiet time every day to relax. Leaning on friends and family for support and doing things you enjoy can also help you cope.
Follow directions for prescription medications: If your systolic pressure is 140 or higher or your diastolic pressure is 90 or higher, your doctor may prescribe medication. If so, make sure you take it exactly as directed. 
---
Heart Shaped Strawberry Hand Pies
The best and cutest strawberry hand pies. Use a cookie cutter to make them heart shaped, then give them to everyone you love! Perfect for Valentine's Day or any special occasion.
prep time:

25

 

MINS

total time:

45

 

MINS
Ingredients:
 

Prepared pastry pie dough

 

— enough to yield 2, 9-inch rounds

 

1/2

 

cup

 

Lucky Leaf Premium Strawberry Pie Filling

 

1

 

teaspoon

 

lemon zest

 

1

 

large egg

 

— beaten

 

Coarse Turbinado sugar
Instructions:
Place racks in the upper third and center of the oven, then preheat the oven to 400 degrees F. Line to baking sheets with parchment paper or silicone mats.

In a small bowl, stir together the pie filling and lemon zest. Set aside.

Place the first pie crust on a well-floured surface and roll into a 1/8-inch thickness. With a 3-inch heart-shaped cookie cutter, cut 12 to 14 hearts from the rolled crust. Transfer the hearts to a plate or baking sheet and place in the refrigerator, then roll and cut the second crust. After cutting both crusts, you should have 24 to 28 hearts total.

Beat the egg in a small bowl to create an egg wash, then lightly brush over half (12 to 14) of the hearts. Place 1 heaping teaspoon of the strawberry filling in the center of each egg-washed heart, ensuing that you place a piece of fruit in each.

Gently stretch each of the remaining hearts with your fingers to make them slightly larger, then set them on top of the filling-topped hearts. With your fingers, gently press the edges together. With the tines of a fork, press around the edges of the hearts to seal, then use a small knife to cut two small vents in the top of each heart. Brush the tops of each complete heart with the beaten egg, then sprinkle with turbinado sugar.
Place the hearts 1 inch apart on the prepared baking sheets. Bake for 12 minutes, until golden and bubbling, rotating the pans' position half way through. Remove from the oven and allow to cool on the pan for 10 minutes, then transfer to a wire rack to cool completely.
ENJOY!