---
---
---
What's happening this April?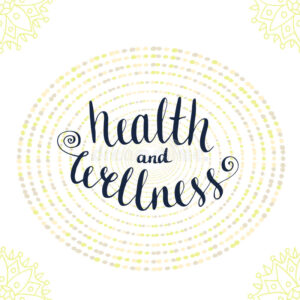 National LOVE Our Children Day
National PB&J Day
Good Friday
TAX DAY
Easter
Administrative Professionals Day
(And that is only a few of the happenings in April)
---
---
---
4/2 – National Love Our Children Day:
To every child – I dream of a world where you can laugh, dance, sing, learn, live in peace & be happy.
This is something to celebrate EVERY SINGLE DAY ♥
---
4/2 – National PB & J Day: 
National Peanut Butter and Jelly Day celebrates this easy-to-make, crowd pleasing sandwich. And really, it's easy. Parents love how it makes lunch time fast & easy, and kids love that combination of sweet jam with slightly salty peanut butter. This lunch time classic pleases picky toddlers who will eat nothing else and for the rest of us? Well, nobody outgrows PB&J.
Peanut butter started as a luxury item in the late 1800s, but it quickly dropped down the class ladder. Peanut butter and jelly sandwiches took off after World War II. These two spreads were even part of U.S. military rations.
Fun facts about National Peanut Butter and Jelly Day!
A survey performed in 2002 suggested that your typical American kid will eat more than 2,500 peanut butter and jelly sandwiches before high school graduation.

PB&J sandwiches can be rather healthy as long as you dodge the super sugary jellies, look for natural peanut butters with low saturated fats, and use whole grain breads.

Astronauts aboard the International Space Station make PB&Js in space, though they use tortillas, not bread.
---
4/15 – Good Friday:
Good Friday, also known as Holy Friday, is celebrated on the Friday before Easter and commemorates the crucifixion of Jesus Christ, and the sacrifices he made for people. Good Friday is a holiday in 11 States, and although not an official United States holiday, stock markets, businesses, schools and colleges are closed, and only regular necessary services are running.
The History of Good Friday
After being arrested in the Garden of Gethsemane, Jesus had to undergo trials in the morning with three Jewish priests, and three Roman priests, between them Pontius Pilate and Herod. Although Pilate wanted to spare Jesus's life and only have him beaten, the others thought he deserved a stronger punishment, and so he was sentenced to be crucified.
Ridiculed by soldiers, he was made to wear a purple robe and a crown of thorns, and on his cross, the words "Jesus of Nazareth, King of the Jews" were engraved. He was then made to carry his cross up to the place where he was crucified, and eventually, he died for everyone's sins.
Good Friday was then created as a day to commemorate Jesus's sacrifices and suffering, and it marks the end of Holy Week.
---
4/15 – TAX DAY
A day that most of us do not look forward to.
Tax Day falls on April 15, and it is the last day for people in the United States to declare their income tax details with the Internal Revenue Service, or IRS. This day has been the deadline for filing tax returns since 1955, and it has only been extended a few times due to extenuating circumstances or coinciding with holidays.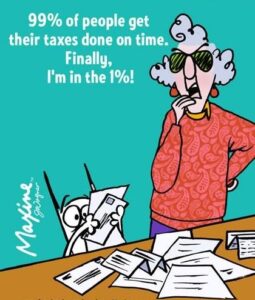 Taxes in America 
Taxes were first instated in the United States by the Revenue Act of 1861, which declared that households with annual incomes of 800$ or more would pay a 3% tax on their income. The profits from these taxes were put towards helping the costs of the American Civil War.
Although this was successful in helping the war efforts, taxes proved to be wildly unpopular with people, mainly because they were not divided equally between all the states. Thus, taxes were deemed unconstitutional and repealed in 1872.
Another Revenue Act was introduced in 1894, this time with a 2% tax on incomes. However, the law was still unclear for many, and people did not understand why the government should take money from citizens' personal incomes.
In 1913 the sixteenth amendment to the Constitution allowed Congress to tax all personal incomes without regard to the apportionment required. This was the basis for the current tax system in place.
The tax system has had some changes over the years, mainly regarding the top tax rates which have varied a lot, being especially high during the two World Wars and the Great Depression to fund efforts to bring the country back to economic prosperity.
The tax returns date was established as March 1st in 1913, it subsequently changed in 1918 for March 15, and in 1955 it was set as April 15, as it remains today. If the date falls on a Saturday, Sunday or Holiday, the returns are due on the next business day.
Nowadays, people with lower incomes don't pay taxes and receive benefits from the government. Those on the upper income bracket pay less tax today than ever before, even though they earn more money.
---
4/17 – Easter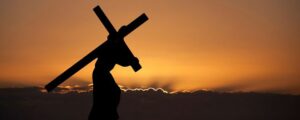 Easter Sunday is a major Christian holiday, and it celebrates the resurrection of Jesus Christ three days after his death. As with many other Christian celebrations, it is considered to be a Moveable Feast, and its date always falls on the first Sunday after the ecclesiastical full moon, which happens between March 21 and April 25. Easter Sunday is not a public holiday, therefore most stores are open, as they follow Sunday business hours.
When is Easter?
Easter marks the end of the Passion of Christ period, which begins with the 40 days of lent, symbolizing the days that Jesus spent in the desert being tempted by the Devil, and culminates in the Holy Week, with the Holy Thursday when Jesus had his Last Supper, the Good Friday when Jesus was crucified and finally Easter Sunday, marking the day of his resurrection.
When did Easter celebrations start?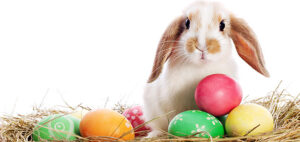 Initially, Easter's date was determined by the day of the Jewish Passover, as Jesus had his Passover feast the day before his crucifixion, putting his death's date on the day of Passover. As such, Christians originally waited for the Jewish to determine their date of the Passover, and would hold Easter celebrations three days after that.
However, as it is believed that Jesus arose on a Sunday, this brought problems, as the date would not always fall on a Sunday. Thus, gentile Christians took to celebrating Easter on the nearest Sunday to Passover.
As the two religions strayed further apart, Christians became unwilling to let their holiday be determined by the Jewish calendar. So, it was decided in the Council of Nicaea that Easter should be celebrated on the Sunday after the first full moon of the Spring Equinox.
---
4/27 – Administrative Professionals Day
Administrative Professionals Day is an observance that takes place on the Wednesday of the last week of April. It is a day to recognize the work that administrative professionals such as secretaries, administrative assistants, receptionists, among others, do and how they are essential not only to their respective workplaces but also to the economy around the world. It is not a public holiday, and most people celebrate the day while at work.
Background
During World War II there were few Administrative Professionals available to work in all the new businesses that were booming because of the war, as America was coming off the Great Depression which not only greatly affected the economy, but also caused a decline in birthrates.
So, the National Secretaries Association was founded in 1942, as a way to recruit people to administrative roles in business, by highlighting the importance of that kind of role in the workplace, and promising support and training to the new administrative professionals. Eventually, as the roles of Administrative Professionals evolved, the organization changed name twice, in 1981 and 1998, first to Professional Secretaries Association and then to International Association of Administrative Professionals, as it remains until today. These changes reflected how the responsibilities and tasks of the job grew in importance and became essential to businesses around the world. Indeed, the association grew internationally and dedicates itself to providing training and educating employees to excellent standards who then go on to work in the global community.
In 1952 the United States Department of Commerce organized the first National Secretaries Week, with National Secretaries Day falling on Wednesday. Since 2000 the names for the celebration have changed to Administrative Professionals Week and Day to encompass all the job titles that fall into the administrative roles, as well as reflect the growing responsibilities that those jobs entail.
How to Celebrate
This day is celebrated in offices and workplaces around America, and employers usually organize events and activities that aim to show appreciation for the role of the Administrative Professionals who keep the workplace running.
---
---
---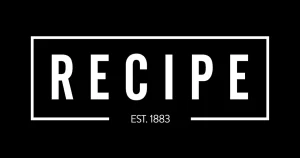 Volcano Potatoes
These pictures just don't do this recipe justice!
These grilled bacon-wrapped stuffed potatoes are a delicious appetizer featuring bacon, melted cheddar, and cream cheese. Cooked over high heat on the grill and dipped in BBQ sauce, these will go down a hit.
---
---
Ingredients:
4 Russet Potatoes

8 Strips of Bacon

1 Cup of Chives

1 Cup of Shredded Cheddar Cheese
---
Filling:
2 Cups of Cream Cheese

1/2 Diced Green Onions
---
Dipping Sauce:
---
Instructions
Fire up your grill to high heat (about 350-400°F). Set up the grill for a 2-zone cooking area, with direct heat at one end and indirect at the other.

Scrub and wash the potatoes. Poke a few holes into each potato with a toothpick to create a vent.

Wrap each potato in aluminum foil and place on grill grates, evenly spaced apart. Cook for 20 minutes.

In a medium-size bowl, mix the filling ingredients until combined thoroughly.

Remove potatoes from grill and leave to cool for 5-10 minutes (leave foil wrapping on).

Unwrap the potatoes and slice the ends so they can stand. Use a small spoon to carve out each potato's inside, carefully ensuring that the walls and bottom are still thick. 

Fill each potato with the stuffing.Wrap each potato with two strips of bacon, using toothpicks to hold them in place. Don't worry if any edges are sticking out. Brush a thin layer of BBQ sauce over potatoes and bacon.

Put potatoes back on grill over indirect heat. Close lid and cook for 15 minutes, until brown and crispy on the outside.

Top with more cheddar cheese and cook for a further 3-5 minutes.

Remove from grill and top with sour cream and chive garnish. Serve with BBQ sauce and sour cream dipping sauce.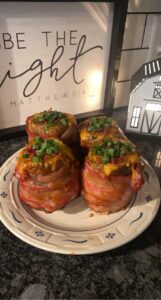 ---
---
---